This article from

Men Style/GQ

is a little way off our usual Pharma trail, but certainly made us think - and wonder how many damaged brains we will see in the future in users of certain medications. The cruelty of corporate executives involved in these cases is noteworthy and clear; we do not doubt that similar coverups and indifference occur in fields other than sports.


"Let's say you run a multibillion-dollar football league. And let's say the scientific community—starting with one young pathologist in Pittsburgh and growing into a chorus of neuroscientists across the country—comes to you and says concussions are making your players crazy, crazy enough to kill themselves, and here, in these slices of brain tissue, is the proof. Do you join these scientists and try to solve the problem, or do you use your power to discredit them?"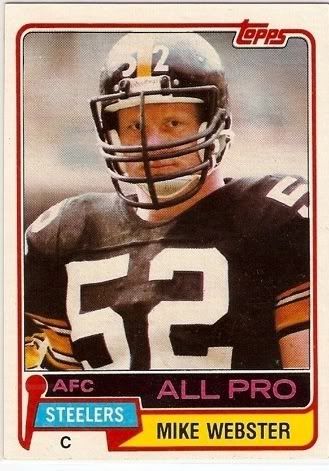 "The coverage that week had been bracing and disturbing and exciting. Dead at 50. Mike Webster! Nine-time Pro Bowler. Hall of Famer. "Iron Mike," legendary Steelers center for fifteen seasons. His life after football had been mysterious and tragic, and on the news they were going on and on about it. What had happened to him? How does a guy go from four Super Bowl rings to…pissing in his own oven and squirting Super Glue on his rotting teeth? Mike Webster bought himself a Taser gun, used that on himself to treat his back pain, would zap himself into unconsciousness just to get some sleep. Mike Webster lost all his money, or maybe gave it away. He forgot. A lot of lawsuits. Mike Webster forgot how to eat, too. Soon Mike Webster was homeless, living in a truck, one of its windows replaced with a garbage bag and tape.
...
Omalu stared at Mike Webster's brain. He kept thinking, How did this big athletic man end up so crazy in the head? He was thinking about football and brain trauma. The leap in logic was hardly extreme. He was thinking, Dementia pugilistica? "Punch-drunk syndrome," they called it in boxers. The clinical picture was somewhat like Mike Webster's: severe dementia—delusion, paranoia, explosive behavior, loss of memory—caused by repeated blows to the head. Omalu figured if chronic bashing of the head could destroy a boxer's brain, couldn't it also destroy a football player's brain? Could that be what made Mike Webster crazy?"
Article continues
here.
The New York Times has more
here
.
Bipolar Disorder Secondary to Head Injury - a MEDLINE Search by Ivan K. Goldberg, M.D. can be found
here
.
To view healthy and sick brains at the Harvard Whole Brain Atlas, go
here
.
The Sports Legacy Institute is
here
.