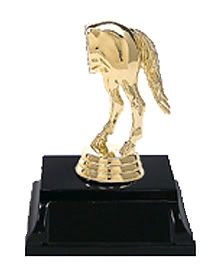 Mare's urine, you say?
From the article:
PREMPRO is a combination of Premarin, an estrogen drug derived from the urine of pregnant mares and first approved by the Food and Drug Administration in 1942, with an additional hormone, progestin.

Part of the Premarin saga shows how a drug maker successfully and cannily expanded a franchise whose central ingredient is horse estrogens into a billion-dollar panacea for aging women. Yet several hundred pages of court documents also raise questions about another aspect of Premarin's trajectory: how Wyeth worked over decades to maintain the image and credibility of its hormone drugs even as the products were repeatedly under siege.

Pfizer representatives say court documents paint an unfair picture of Wyeth's practices and that plaintiffs' lawyers have cherry-picked documents for out-of-context comments to sway juries.

Still, the documents offer a snapshot of Wyeth's efforts. Taken together, they depict a company that over several decades spent tens of millions of dollars on influential physicians, professional medical societies, scientific publications, courses and celebrity ads, inundating doctors and patients with a sea of positive preventive health messages that plaintiffs' lawyers say deflected users' attention from cancer concerns.
Link
Update: a video on hormones and cancer that Big Pharma does not want us to see: