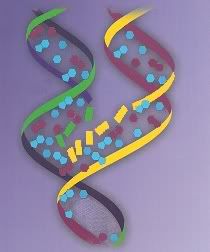 FOR IMMEDIATE RELEASE
Orthomolecular Medicine News Service, February 29, 2008
JOURNAL OF ORTHOMOLECULAR MEDICINE NOW ONLINE
(OMNS February 29, 2008) The archives of the Journal of Orthomolecular Medicine are now posted online. Past issues from 1967 through 2002 are available for downloading, at no charge, at http://orthomolecular.org/library/jom/index.shtml
"36 years of important material is now freely available to everyone," said Steven J. Carter, Executive Director of the Toronto-based International Schizophrenia Foundation, which publishes the Journal.
The Journal of Orthomolecular Medicine has led the way in presenting, in advance of other medical journals, new health concerns and treatments including niacin therapy for schizophrenia and coronary disease; vitamin C for cancer; and the nutritional treatment of behavioral disorders, and drug and alcohol abuse. The JOM was also the first medical journal to publish papers on the nutritional treatment of allergies, autism, and AIDS. JOM published pioneering research on candiasis in 1978, mercury amalgam toxicity in 1982, and chronic fatigue syndrome in 1988. The Journal has published over 100 papers on nutritional medicine and cancer, and over 400 articles on schizophrenia and other psychiatric illnesses. JOM is peer-reviewed.
The Journal was founded in 1967 as the Journal of Schizophrenia, and subsequently titled the Journal of Orthomolecular Psychiatry until 1986. Nobel Laureate Linus Pauling authored 9 papers in the Journal from 1970-1992. It was Pauling that gave nutritional medicine the name "orthomolecular." Says JOM Editor-in Chief Abram Hoffer, MD, PhD: "In 1968, Dr. Pauling proposed the term orthomolecular (1,2) which we recognized as the correct word to define the total interest in nutrition, clinical ecology, and the use of vitamin and mineral supplements. All the pioneers in orthomolecular medicine have reported their findings in this journal. It thus represents a unique source for these earlier and current studies which provide a basis for the increasing growth of nutritional medicine."
ONLINE, BUT NOT ON MEDLINE
Curiously, after over 40 years of continuous publication, JOM is still not indexed on MEDLINE. There are about 5,000 other journals indexed by the taxpayer-funded U.S. National Library of Medicine, and over 700 million MEDLINE searches each year. Not one of those searches found a single paper from the Journal of Orthomolecular Medicine. (3)
In 2006, Psychology Today wrote: "The National Library of Medicine refuses to index the Journal of Orthomolecular Medicine, though it is peer-reviewed and seems to meet their criteria." (4)
MEDLINE does, however, index material from Newsweek, Consumer Reports, Reader's Digest and Time magazines.
Those who may feel think this is irregular may wish to contact the National Library of Medicine's Deputy Director, Betsy L. Humphreys, at the National Institutes of Health, Bldg. 38, Room 2E17A, 8600 Rockville Pike, Bethesda, MD 20894 or email betsy_humphreys@nlm.nih.gov or humphreb@mail.nlm.nih.gov
The Journal of Orthomolecular Medicine archives, numbering over 600 papers, are posted and topic-searchable at http://orthomolecular.org/library/jom/index.shtml
References:
(1) http://www.orthomed.org/pauling2.html ; http://profiles.nlm.nih.gov/MM/B/B/J/Q/_/mmbbjq.pdf ; http://profiles.nlm.nih.gov/MM/B/B/J/Q/
(2) http://www.orthomed.org/pauling.html
(3) http://www.doctoryourself.com/medlineup.html
(4) Psychology Today, Nov-Dec 2006. http://psychologytoday.com/articles/pto-20061101-000002.html
http://psychologytoday.com/articles/index.php?term=20061101-000002&page=4
Nutritional Medicine is Orthomolecular Medicine
Orthomolecular medicine uses safe, effective nutritional therapy to fight illness. For more information: http://www.orthomolecular.org
The peer-reviewed Orthomolecular Medicine News Service is a non-profit and non-commercial informational resource.
Editorial Review Board:
Carolyn Dean, M.D., N.D.
Damien Downing, M.D.
Harold D. Foster, Ph.D.
Steve Hickey, Ph.D.
Abram Hoffer, M.D., Ph.D.
Bo H. Jonsson, MD, PhD
Thomas Levy, M.D., J.D.
Erik Paterson, M.D.
Andrew W. Saul, Ph.D., Editor and contact person. Email: omns@orthomolecular.org
To Subscribe at no charge: http://www.orthomolecular.org/subscribe.html
JOM is here